ART—DIRECTOR
—DESIGNER︎
︎︎︎︎︎︎︎
True & False Posters
Printed Matter
02/03/2018 — 03/05/2018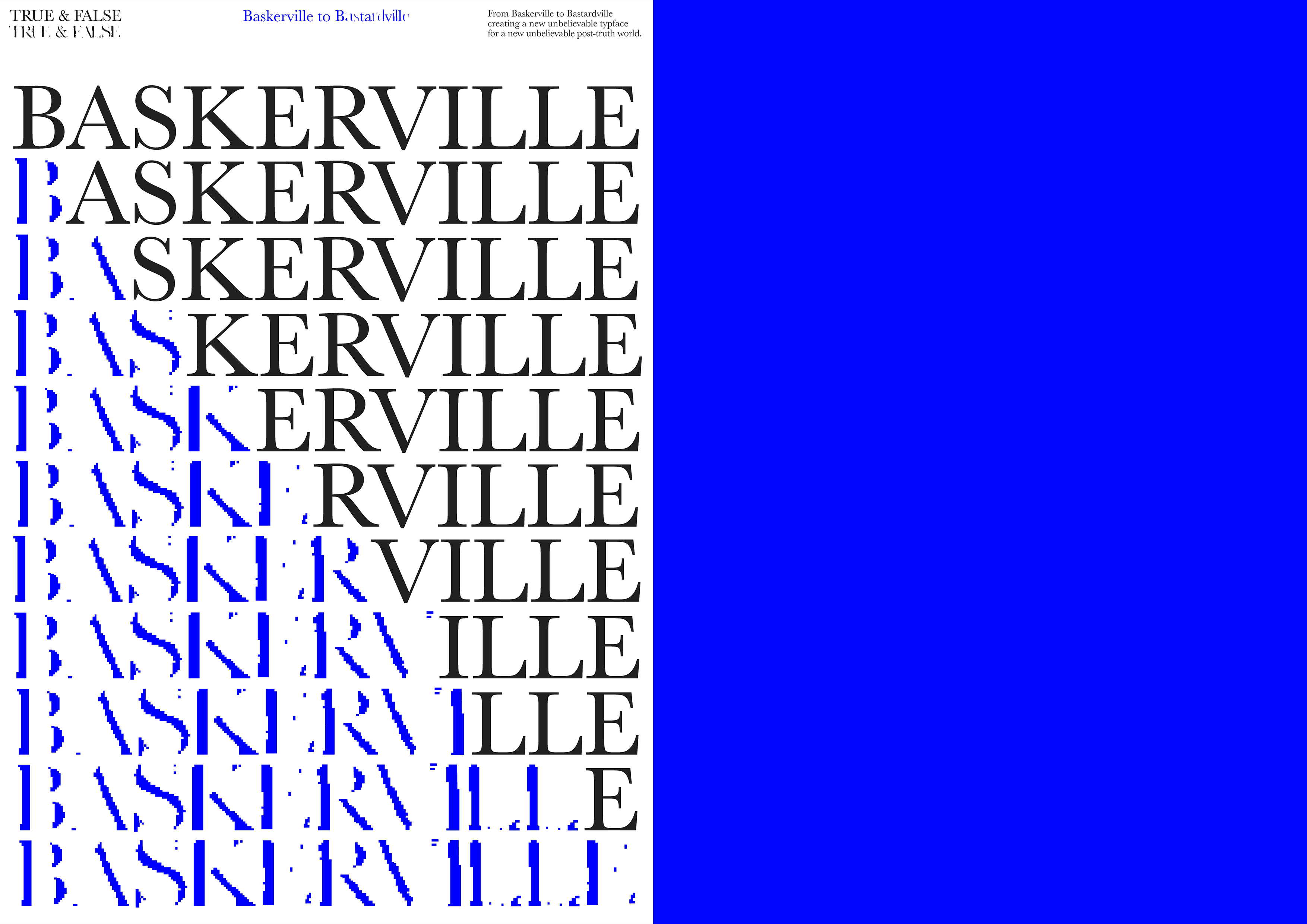 ︎Large format posters made to accompany
True & False
book in Science Gallery Dublin exhibition
FAKE.
True & False
Dublin Science Gallery FAKE
02/03/2018 — 03/05/2018

︎This book contains a collection of texts dealing with the idea of post-truth and falsehood.
Created for Science Gallery Dublin's exhibition FAKE.
︎True & Flase is a continuation of the project
Baskerville to Bastardville.
︎Consisting of
A Post-Truth Manifesto
, Nietchze, Socrates and tweets from the public, the contents of the book are rendered near illegible in Bastardville to reflect the unreliability of information in the post-truth era.
︎The text is set in Bastardville, the destroyed adaptation of Baskerville the most believable typeface. Images are distorted using bitmapping, to create a visual tension between the hand-bound, fine printed finishes and the chaotic elements of the book. It is a reflection of the tension between truth and lies.
︎Fully case bound, with silver foil embossing on front and back covers and printed on 150gsm Munken Pure Rough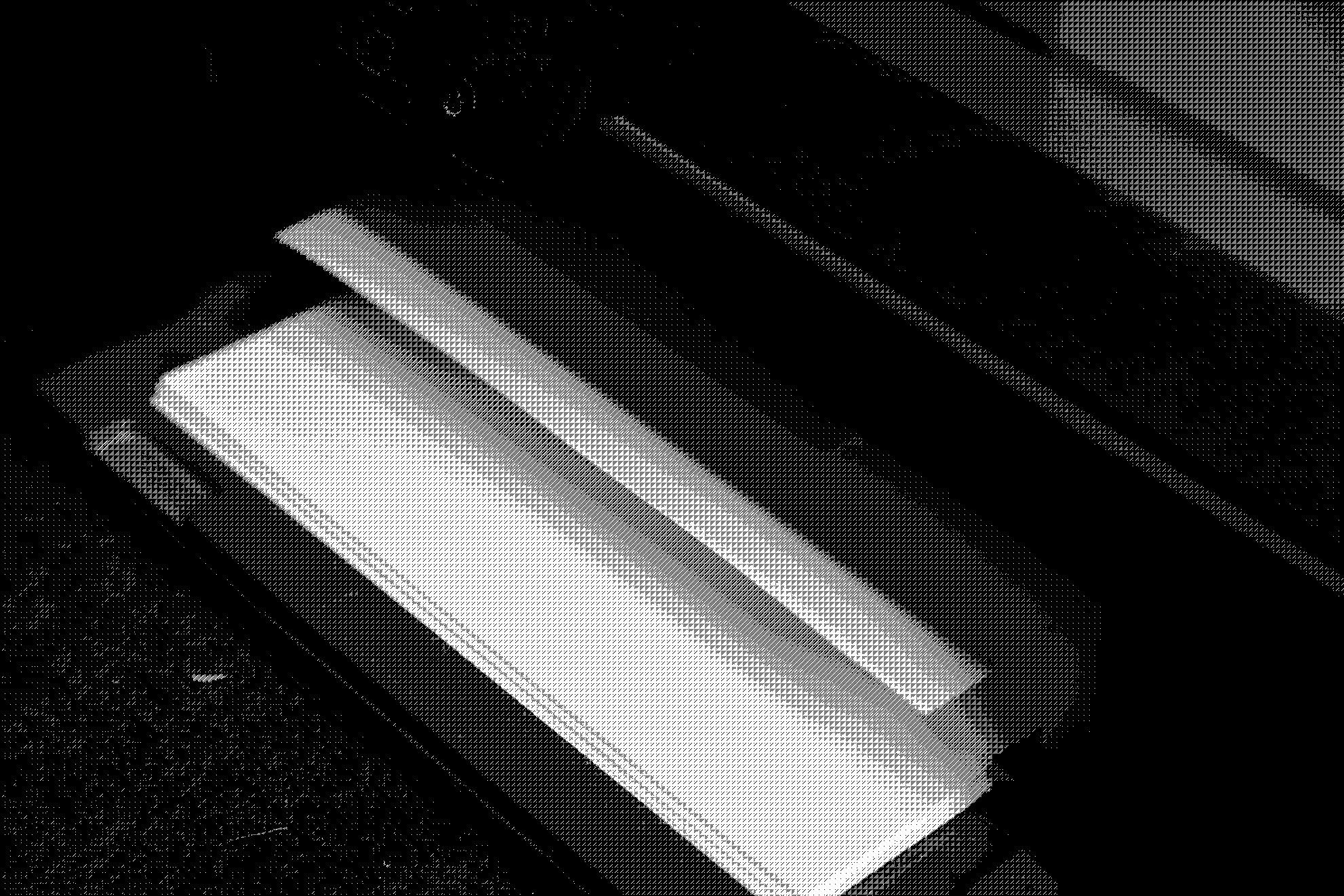 ︎
The specimen book is printed using a riso-graph printer on 80gsm paper this decision was made to contrast conventional specimen books that showcases the type in a more refined manner. Instead created to look like a D.I.Y zine developing on the element of it being a type created from a destroyed Baskerville that has a very rough quality to it.
Printed in Studio OR.
Before I Knew What Was Next
Posters & Zines
12/06/2018—13/06/2018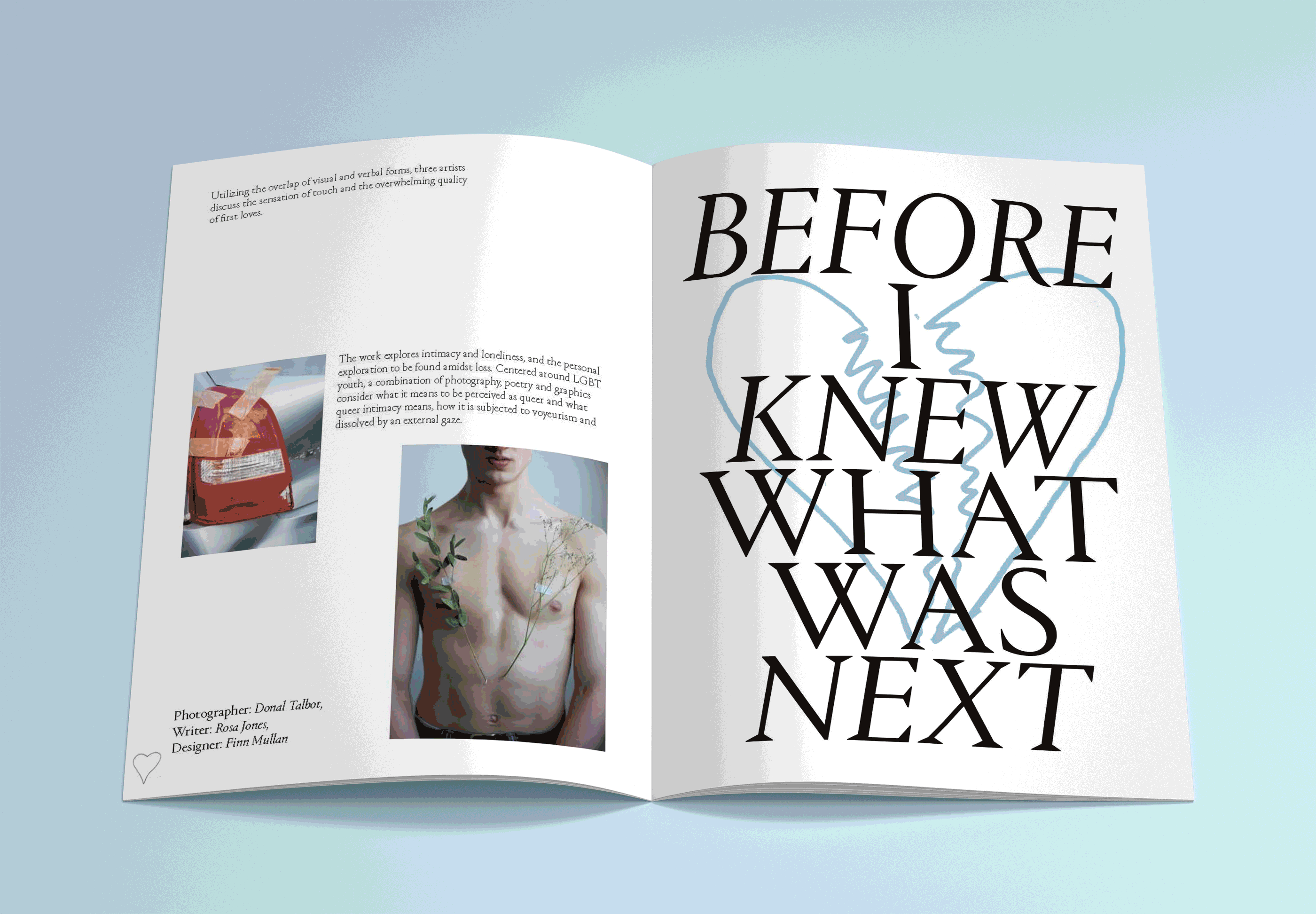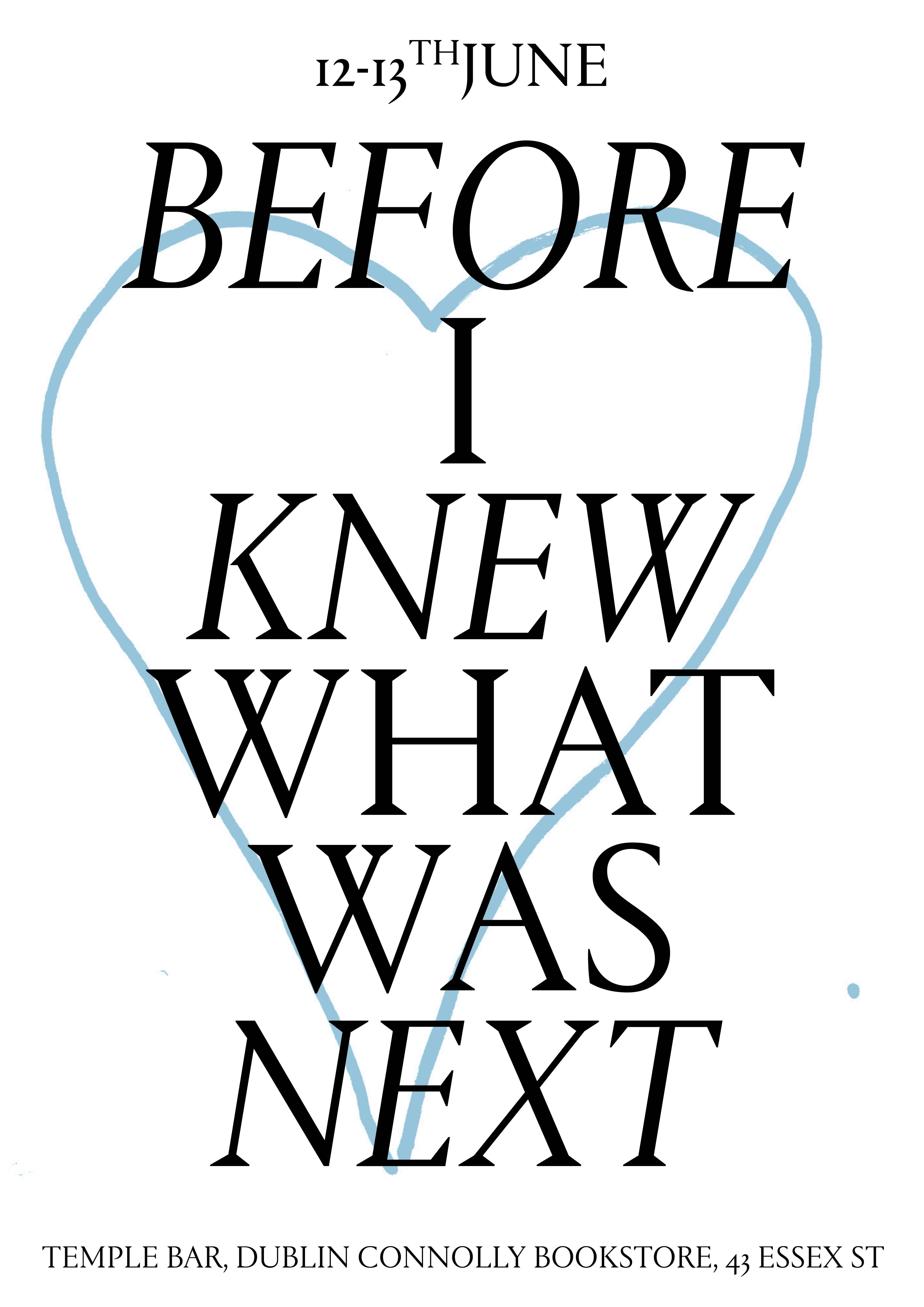 ︎Editorial/ poster and illustration of Zine of Poetry of Rosa Jones and Photographer Donal Talbot